The 10 Most Secure Prisons in the World
Published July 26, 2022
Prisons are very similar to castles. However, instead of keeping people out, they are designed to keep people inside. Nevertheless, they've both got high walls and guard towers.
The first modern prison designs came about in the 1800s. Since then, there have been a ton of developments to make prisons more secure so that inmates won't be able to escape.
In this article, we're going to talk about the most secure prisons in the world.
One of which is no longer in operation. Meanwhile, all the others are still open. In addition, while most of the facilities we'll discuss are within the United States, some are in other countries.
So What Are The Most Secure Prisons In The World?
The most secure prisons in the United States are called supermax penitentiaries. Abroad, they are simply called prisons. Needless to say, such facilities hold captive the worst of the worst.
By that, I mean criminals who've done unspeakable atrocities. Thus, it should not be surprising that many of the prisons that we'll be talking about carry out capital punishment.
1. ADX Florence (United States)
ADX Florence in Colorado is widely regarded to be the most secure prison in the world. It is the place where people who've committed the worst federal crimes in the United States are incarcerated. Experts in prison design have deemed it to be 100% unescapable.
Life in ADX Florence is extremely difficult. 
Prisoners there are barely allowed to contact each other or anyone from the outside world. Also, they're isolated in tiny cells without any access to sunlight for the entire day every single day.
2. Alcatraz Federal Penitentiary (United States)
While it is no longer operational, Alcatraz Federal Penitentiary in San Francisco remains to be one of the globe's most famous prisons. 
It's strategically located on a small island 2 kilometers offshore. There have been 14 attempted escapes from Alcatraz during its history. Out of these 14 attempts, only 5 have been unaccounted for. All these 5 are presumed to have died during their escapes.
During its time, Alcatraz Federal Penitentiary was the ADX Florence of its day. The vilest of criminals were sent there. For example, it's the place where Al Capone was incarcerated.
3. La Santé Prison (France)
La Santé Prison is a maximum-security prison situated in the heart of Paris. It was built in 1867 and has since housed France's most dangerous criminals. Although it looks old, this prison has been upgraded over the years and is very modern inside.
People in France famously say that when you go to Le Santé Prison, it's likely that you'll never get out. A few years ago, a couple of hundred prisoners learned this the hard way.
They discovered a pipeline that could possibly lead out of the prison. However, this pipeline was locked at the end. As a result, dozens of prisoners trying to escape suffocated to death.
4. Federal Correctional Complex (United States)
The Federal Correctional Complex is located in Indiana is the United States' second most secure prison. 
It was designed in such a way that it needs very few personnel to keep prisoners inside. Unsurprisingly, the prison is equipped with all the latest security tech. 
It has an all-around CCTV system with facial recognition. Meanwhile, its perimeter is full of motion recognition sensors and its cells have biometric locks that can't be lockpicked.
Even if those who are sent here do not have it as hard as those sent to ADX Florence, life in Indiana's Federal Correctional Complex is difficult. Inmates are housed in cells with the bare minimum and they're only given minimal outdoor recreational time.
5. Arthur Road Jail (India)
Arthur Road Jail (also known as Mumbai Central Jail) was constructed in 1926. It was originally designed to house 1000 inmates. However, the prison's population has doubled over the years and is now extremely overcrowded.
Human rights abuses are nothing new in Arthur Road Jail. On top of that, there have been zero confirmed escapes from the prison ever since its establishment. Furthermore, nobody has ever been able to break inside. If anything, this makes it the worst place in India to get incarcerated.
Life in Arthur Road Jail is all about survival. You'll have to contend with the prison's gangs and its corrupt guards who don't bat an eye when human rights are infringed. Also, it's very difficult to get in touch with the outside world once you're within the prison's walls.
6. Fuchu Prison (Japan)
Fuchu Prison, located in the outskirts of Tokyo, is one of the world's most mysterious prisons. All the things that happen inside remain unclassified to the public. With that said, people who have served time there all say that it's practically impossible to escape the prison once you're inside.
This prison is Japan's largest and most technologically advanced. What security measures are being used is a state secret.
Nevertheless, it's sure that Fuchu uses advanced CCTV, biometrics, motion capture, and facial recognition systems. On top of that, there's a garrison of guards stationed in every watch tower surrounding the facility 24/7.
7. Tadmor Military Prison (Syria)
Quite interestingly, the Tadmor Military Prison in Syria has its origins as a military barracks for the French Mandate Forces. Since then, it has become one of the world's toughest prisons to live in and escape from.
To say that the living conditions inside Tadmor Military Prison are horrible would be an understatement. 
How come? You've got to contend with Syria's most heinous criminals alongside guards who don't care about abusing human rights.
Once you're inside Tadmor Military Prison, you'll know that escaping is out of the question. The reason why is because the facility is situated right in the middle of the desert. It's approximately 200 kilometers from Damascus, which is the capital of Syria.
8. Camp Delta (United States)
Camp Delta is a prison facility that needs no introduction. Located in Guantanamo Bay, Cuba, it is home to the deadliest terrorists and war criminals in the world. Unlike the other prisons in this list, this one is operated directly by the US Armed Forces.
Many have accused the US government of committing human rights atrocities in Camp Delta. As a matter of fact, there is even photographic evidence of such events. Despite that, the US military continues to blatantly deny that any type of atrocities are committed inside the facility.
It's practically impossible to escape from Camp Delta. Why? You'll be stepping into America's military base, which is basically an exclave within Cuba. From there, you shall have to avoid detection and then make your way past all the security measures to reach the Cuban border.
9. HMP Belmarsh (United Kingdom)
If there were a British equivalent to Camp Delta, that would be HMP Belmarsh in Southeast London. The prison houses "category A" prisoners, which are the most dangerous criminals within the entire United Kingdom.
Since 1991, this facility has been dubbed the most secure correctional institution in the UK. It is practically inescapable thanks to its design and advanced security measures.
With all that being said, prisoners in HMP Belmarsh have it better than the inmates in the other prisons on this list. The reason for that is because its guards aren't corrupt. 
Furthermore, gangs, contraband, and any kind of violent behavior are absolutely not tolerated.
10. Qincheng Prison (China)
China is one of the worst places in the world to find yourself on the wrong side of the law. If you ever commit a terrible crime in the country, there's a high chance you'll end up in Quincheng Prison, which is arguably China's largest and most secure correctional facility. Upon being locked up there, the chances of you escaping or even getting out are next to impossible.
Qincheng Prison is located 3000 feet above sea level in a desolate valley near Beijing. Its history goes back to 1958 when it was built with the help of the Soviet Union. Since being established, a countless number of criminals have been housed and then executed there.
An interesting thing about Quincheng Prison is that it's home to the tallest prison watchtower in the world. Hence, anyone who's bold enough to escape would easily be spotted.
The Bottom Line
What is the most secure prison in the world? The answer to that question is difficult to answer since different countries deal with their criminals in different ways. With that being said, the prisons mentioned above are easily among the worst places in the world to find yourself incarcerated. Once you are inside, it shall be practically impossible to illegally get out.
(Related: The 10 Most Dangerous Prisons in the US)
Reduce Your Jail Call Costs By Up To 90% Per Minute With GlobalTel
GlobalTel's inmate calling service lowers jail call per minute rates by up to 90% for jail calls from US facilities. Sign up now and use the special jail call phone number we create for you to eliminate the long distance jail call fees. Try GlobalTel for only $45.99 for 90 days. Make US/domestic and international jail calls at the local rate and stay connected to your incarcerated loved ones for less. Learn more about how to sign up for calls from inmates here.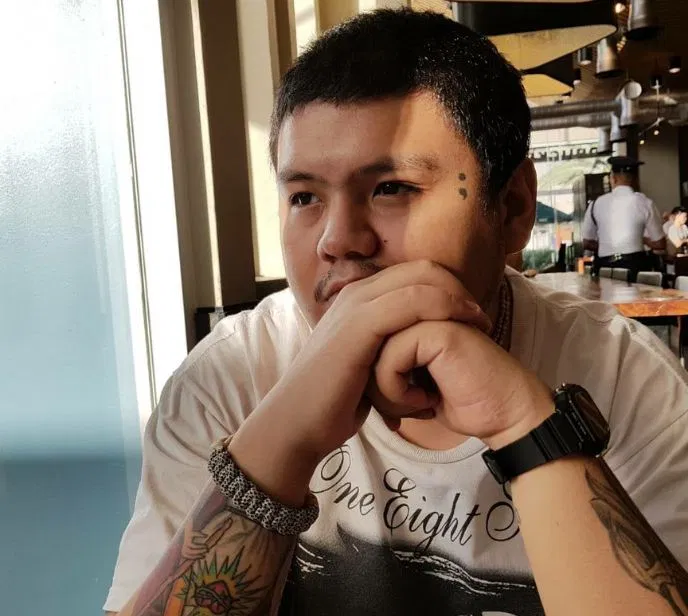 About The Author
Christian Cruz is an experienced blogger with a deep passion for crime stories and justice. Over the years, Chris has written many stories on a myriad of topics. As a result, millions of people worldwide have read and benefited from his content.